Air Freight
Air freight requires speedy clearance and delivery for export prompt pick-up and quick export handling. Having the Authorised Economic Operator (AEO) status means we can provide you with such services and more in our fully equipped AEO warehouse facility.
Whatever the conditions, CyberFreight and its partners are able to offer you a full scope of services. Our professional equipment handled by our dedicated, positive-minded and highly-trained personnel will guarantee you high performance every time.
Want to know more? Contact us.
Transfer cargo to customs warehouse quickly
We are located at Schiphol Airport, right beside the A4 Highway from Amsterdam to Rotterdam. Because of our own warehouse located in the Schiphol free zone, we are able to transfer cargo to and from our own customs warehouse quickly and efficiently.
Air Freight in a nutshell
Prompt transfer of air freight to our own customs warehouse
Reliable and speedy customs clearance
Thorough inspection of imported cargo quantities and condition of goods
All export air freight is customs proof due to broad knowledge of customs regulations worldwide
Wide range of distribution methods
Import air freight: we check everything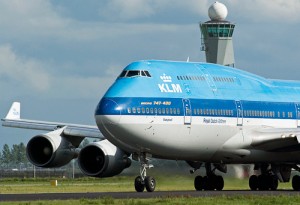 In our customs warehouse we inspect the imported air freight thoroughly. We carry out the following checks:
Quantity
Condition of shipment (product)
Necessary documentation
As all of this takes place in our own warehouse and is carried out by our own personnel, there is minimal chance of cargo theft, loss or pilferage.
Air Export: we prepare air freight customs proof worldwide
Every country has its own import regulations. These can be stringent and complex. However, our export personnel are well informed about foreign customs regulations and are therefore able to forward your air freight without limitations. We prepare export consignments in our CyberFreight warehouse thoroughly for the airline company and think ahead about import customs in the country of destination.
Transporting medicines by air requires a thorough approach and preparation. Stability data of the product together with a lane risk assessment ultimately determines the way in which the product should be transported. The lane risk assessment provides insight into the conditions during transport and the mitigating measures required to get the product in the right condition at its destination.