›
›
Cyber Freight receives IATA CEIV Pharma-certificate
Cyber Freight receives IATA CEIV Pharma-certificate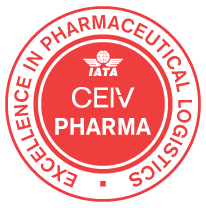 Cyber Freight Amsterdam BV located at Hoofddorp, a subsidiary of Cyber Freight International BV and member of Pharma Gateway Amsterdam, receives IATA CEIV Pharma-certificate.
The obtained 'IATA Centre of Excellence for Independent Validators' Pharma (CEIV)-certificate is a new milestone for Cyber Freight. This certificate is an international recognition in regard to the highest quality standard of the entire logistics airfreight supply chain of  Cyber Freight for all pharmaceutical clients. This is completely in line with the goals set by Pharma Gateway Amsterdam, the initiative of ACN and Amsterdam Schiphol Airport, of which Cyber Freight is a member of the first hour.
John Twisk, Director Operations at Cyber Freight: "Next to our GDP, ISO9001 and AEO certificates, this CEIV-certification will enable us to extend the quality standards of our airfreight service for our clients in the pharmaceutical industry. That is exactly the reason why we are very active in Pharma Gateway Amsterdam."
Together with the other Pharma Gateway Amsterdam members, Cyber Freight will continue the efforts to optimize and improve the handling of pharma-shipments through Schiphol, and to secure the strong position Schiphol and its partners have in this sector.