›
›
LINK Global Network: Annual Global Meeting
LINK Global Network: Annual Global Meeting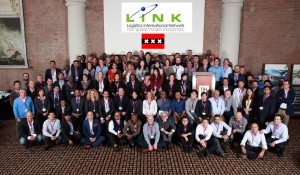 From October 18th till October 22nd the L.I.N.K. Global Network Annual Global Meeting was held in Amsterdam. With an attendance of 59 out 62 members the turn up was really high, as is common with the L.I.N.K. AGM's. All members find it important to meet the partners of other countries at least once a year to discuss business, as well as the regional economic developments.

A cocktail party at Sunday evening was the official kick off, followed by a general all day meeting on Monday, whereby all relevant topics and developments concerning our network were discussed. On Monday evening all partners were invited by CyberFreight to attend the hosting dinner in the most beautiful beach-restaurant in the Netherlands: Thalassa 18 in Zandvoort, owned and operated by Huig Molenaar.
The following two days were both scheduled for bilaterals, where ongoing business as well as opportunities were discussed between partners. It was no surprise these meetings extended to the late hours in the hotel bar. On Thursday morning the 2015 AGM was closed by the selection and voting for 3 new L.I.N.K. board-members. CyberFreight's Jacques Vandenberg was not re-electable after his 2 years term as Chairman ended. After 4 years as acting Chairman, he felt it was time for other members to step in for alternative influences and visions on all ins and outs related to the network. This also allows Jacques to focus on all new and exciting developments within CyberFreight in the years ahead of us.
During this AGM, three new members have been assigned. We have new partners in Chili, Morocco and Tanzania. The LINK network is still expanding, but never with any compromise on the exclusivity (1 country, 1 member) as well as the selection criteria where new partners must have a strong focus on proper communication, knowledge of the local market and customs regulations, financial stability, competitiveness and a high customer focus.
With CyberFreight as the host, this AGM 2015 was a great success, whereby all partners also enjoyed the many point of interest and entertainment venues Amsterdam has to offer.
Next year the AGM will be held in London, UK and for the 2017 AGM Greece will be the host on the beautiful island of Mykonos.